Mar 4, 2019 12:57 PM Central
SUZIE WELLNESS WEBB

I've had my iTovi scanner for a couple of years now and absolutely love it!


What exactly is it?
First of all the disclaimer!
The iTovi scanner is not designed to diagnose, monitor or treat any illnesses
So what is it? The scanner combines galvanic skin responses and Bluetooth technologies to generate a personalised evaluation/report on the Young Living Essential oils or products your body would benefit from on the day of the scan. Thousands of health-minded individuals use the iTovi Scanner once or twice a week to provide them with individualised information and guidance when choosing nutritional products, essential oils and supplements, from the Young Living range. The iTovi takes away the guessing what oils you need, as it tells you! clever eh!
How does it work?
The iTovi is a tiny handheld device that you hold facedown in your palm (with the oval metal portion touching your skin) and your thumb on the top plate, and is activated through an app on your phone to scan your body. The whole thing takes about three minutes from opening the app, turning your iTovi on to seeing the results of your scan, first on the mobile device and then from an automatic email sent to you with report in to read at your leisure.
What do you want the report to tell you?
If you enter 'settings' you can ask for the number of products you want shown on the report. The choice is either 3, 6, 7 or 10. I usually set mine for 3, as I don't want to be overwhelmed with options - and don't want my client to be overwhelmed either. The scanner shows the identified products in order of importance. Before starting the scan you can also choose what products you want to scan your client for - the choices are Essential Oils only, (this is the one I always choose), Weight Management, Oola Oils (I delete this option as we can't get the Oola oils in Europe), Starter Kit products, and Other Products which include all the health supplements and Ningxia Red.
Interestingly, I scanned myself today (4 March, 2019) and asked for 'other products' and low and behold the No. 1 product for me today was B Vitamins!! Interesting.
What I like about the report is that it identifies the products chosen for you under 3 categories. Environmental, Physical and Emotional. Sometimes the first recommended oil covers all three of these categories, and sometimes just one or two, but it is always interesting to see the categories that come up for the clients.
Great for fairs and exhibitions
The iTovi sanner is quick and easy to use, and great to use at fairs and exhibitions. There are many ways to use the scanner at a health fair - I used to charge £5 and then deduct that off the price of the No. 1 essential oil that was suggested by the iTovi, but now I just do free scans, as it opens up conversation.
FREE SCAN - I always have my iTovi with me, so if you live in Jersey, or see me regularly in London on one of my courses, or wherever! ask me for a free scan - it is really quick and simple - yet the information gained is incredible!
Order yours now
! There are a couple of options to get your iTovi - clink the link for the options.
Mar 3, 2018 12:49 PM Central
SUZIE WELLNESS WEBB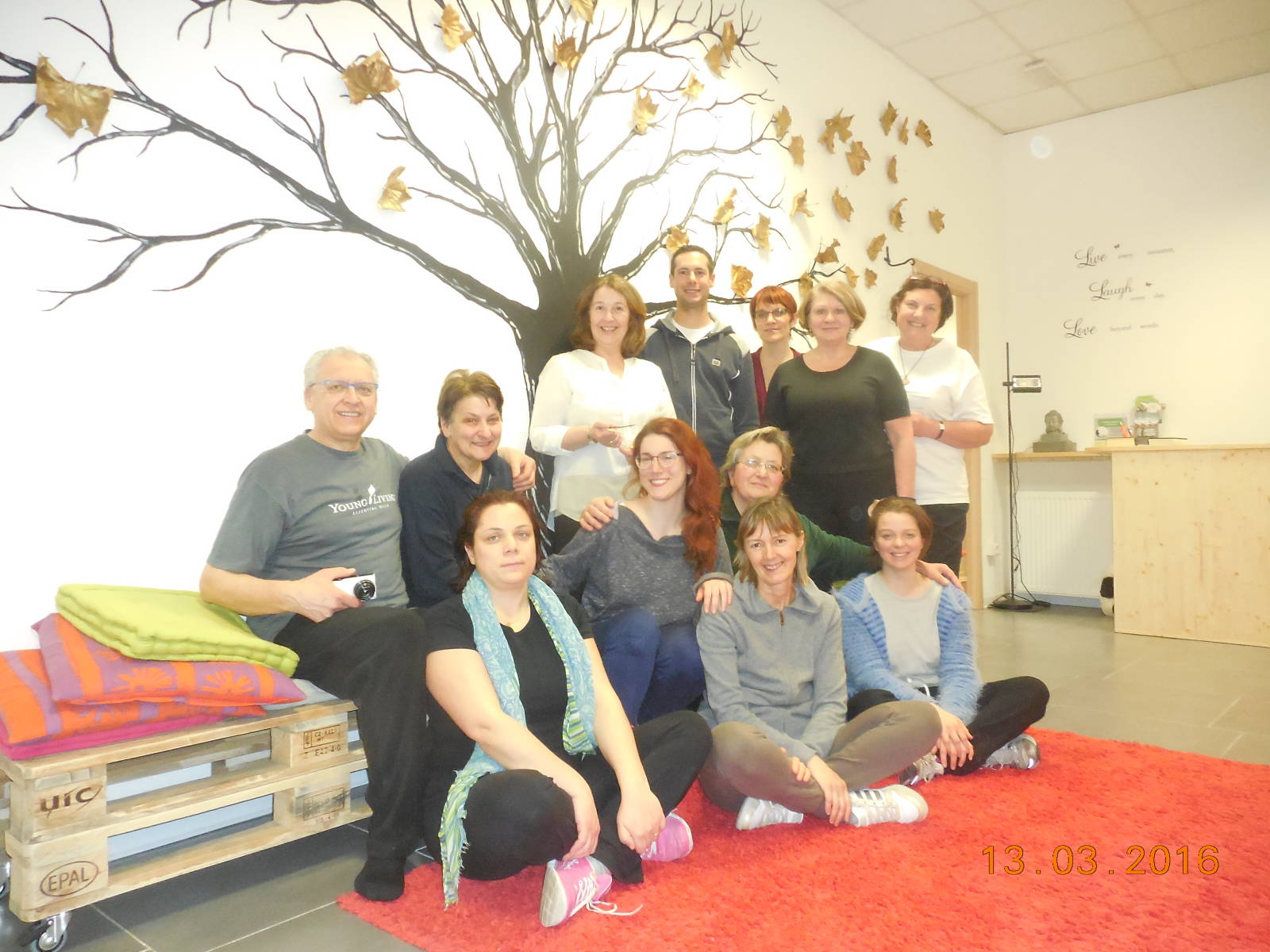 Infinity Europe Team Facebook Group
Have you joined the Infinity Europe Team Facebook Page yet?
The page is for the whole of my team and will focus on business building!
Yesterday I posted the 'Stars' and 'Senior Stars' for February 2018 - well done to you all.
For March, I am going to offer a Team Promotion! So for everyone who attains the level of
Star, Senior Star or Executive, or maintains their Star or Senior Star rank, I will personally give them a gift!
What will it be?
Go and join the group, and read all about it there!