Jul 16, 2021 01:48 PM Central
Suzanne WEBB WELLNESS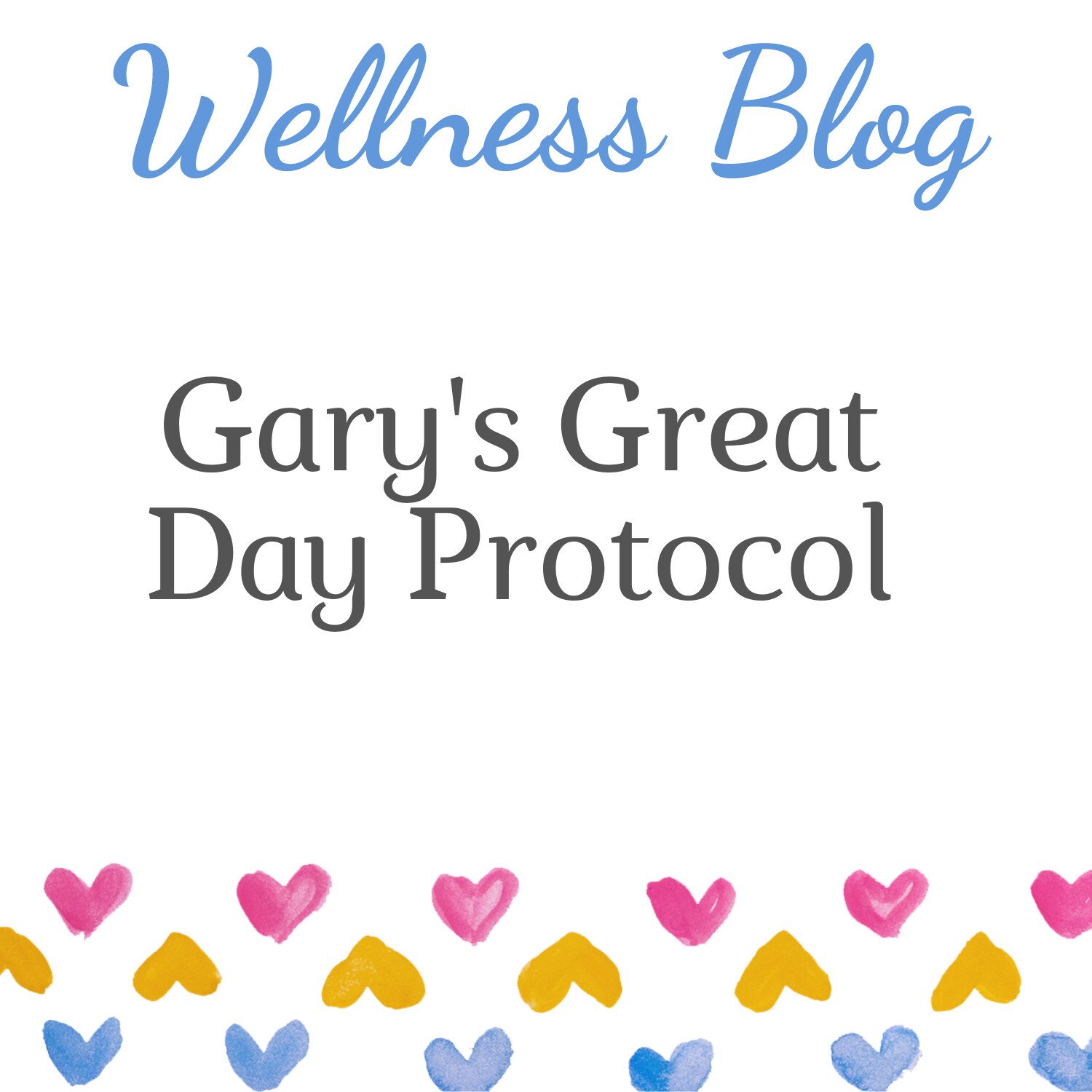 At the last Young Living Day on 10 July - we were talking about the special YL day promotions one of which is a beautifully boxed set of Gary's Great Day Protocol essential oils.
As we got talking, it became apparent that no one had actually heard of Gary's daily protocol! so I promised to write a short blog on it, and here it is.
Gary's birthday and the International Essential Oils Day is celebrated on
the 11 July. Gary sadly died in May, 2018 but the following was his daily morning routine:
Start each day with confidence, inner strength and a peaceful heart
Gary's Great Day Protocol can support our routines to help make his happen.
The protocol incorporates 4 empowering essential oils blends, each carefully selected by Gary Young.
Ready
yourself to feel inspired
Set
your intentions for the day
Go
-get these 4 oils out every morning and apply them in the following way:
Step 1
: Place 1 drop of Valor on the inside of your left wrist and place on top of your right wrist. Hold.
Step 2:

Place 2 drops of Harmony above your belly button.
Step 3:

Place 1 drop of Joy above your heart.
Step 4

: Place 1 drop of White Angelica in your palms then rub together. Lightly brush your hands over your head, face, shoulders, and body as if you are making a shield.
Try this protocol each morning while cultivating a positive mindset.
*Note: Gary's Great Day Protocol can be adapted as needed, based on your own personal needs.
During my CARE training with Gail Hunter in Arizona, we started each training session off with
The Angelic Shield Protocol
this is Gail's name for Gary's daily routine - I love Gail's name for it - The Angelic Shield!
So exactly the same instructions:
1. 1 drop of valor on wrists - hold together and wait until you feel balanced (like we do at the start of a Raindrop treatment on a client).
2. 1 drop of Harmony on solar plexus
3. 1 drop of Joy on heart
4. 1-2 drops of White Angelica on shoulders and aura.
Give it a go and let me know how you get on!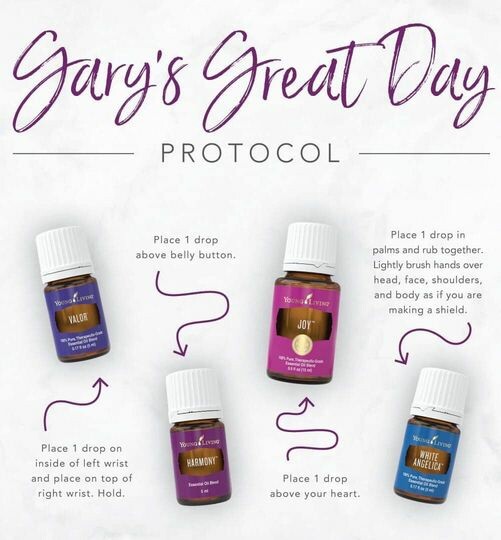 Take care,
Suzie Webb
p.s. please leave a comment if you liked this blog post! :-)
Follow me on social media :