May 7, 2020 01:11 PM Central
Suzanne WEBB WELLNESS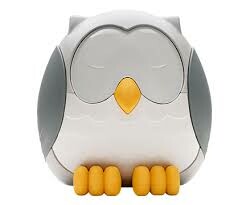 There appears to be some confusion regarding diffusers and their safe use, so here are some Q&As that may help to explain some areas to you.
How many drops of essential oil should I use in my diffuser?
I wish I could just give you a number, but it's not that simple! It depends on many things
the size of your diffuser
how much water you put in the well of your diffuser
the size of your room you are diffusing in
the essential oil itself, and
consideration for the person or people you're diffusing for
As a rule of thumb use 1-4 drops per 100ml of water! The Desert Mist diffuser holds 200mls of water in its well so you could use a maximum of 8 drops if you filled the well up to its maximum level – and the Desert Mist diffuser is ideal for a room of about 10' x 10' or 3 x 3 meters.
You would also need to consider the essential oil – so if you chose Geranium, you would choose the lesser amount of drops as Geranium is very overpowering for a small room, but if you chose Lavender or Frankincense you could choose the maximum amount of drops as Lavender and Frankincense aren't anywhere near as overpowering as Geranium.
Another consideration is the age of the recipient – if you are diffusing for a child or a senior and the diffuser is next to a bed for example, you could choose the smaller number of drops if the purpose of diffusing were for a calming atmosphere, or you may choose a higher number of drops (still within the 1 – 4 per 100ms of water) if you were diffusing to stay alert.
I want to use both Orange and Cedarwood in my diffuser – should I put them in the water separately or mix them together first?
When you choose to diffuse a combination of singles say Orange & Cedarwood in this example– the choice is yours - some people put 2 drops of Cedarwood and then 2 drops of Orange separately into the diffuser well – this is okay but you are not getting the real
synergistic
effect of these two oils - in my opinion, it would be far more beneficial to
blend
the Orange and Cedarwood together
first
,
then add drops of that
blend
into the diffuser well. - Once you find a blend you love – you could make a batch bottle – so in a 5ml bottle – that holds approximately 100 drops – you could put 40 drops of Cedarwood and 60 drops of orange for example, or whatever combination you like, then use the number of drops you want to use in the diffuser – so 2 – 8 drops of
this blend of two oils
into your 200mls of water for this diffuser - I have a blend like this using Orange and Cedarwood - I call it my Christmas Blend and use it all year round! So if you were using 8 drops of this blend in your diffuser, the 5mls bottle that contains approximately 100 drops would be good for about 12 diffusing sessions (that's 96 drops! if you are checking my maths!).
Do I really need to clean my diffuser? Yes, you really do! And it only takes a few seconds. It tells you how to do it in the instruction book that you get with your diffuser. The important thing to remember is that your guarantee could be invalid if you don't follow the instructions, which state that the only substance you can use to clean your diffuser is rubbing alcohol. The instructions also state that your diffuser should be cleaned every time you change the essential oil.
I clean my diffusers about once a month – is that okay?
A big mistake many of us make is not to clean our diffusers enough! According to the instructions it should be cleaned after each use and after each change of essential oil. If you do clean your diffuser frequently it will definitely work more effectively and last much longer.
Is it okay to put my diffuser on a teak coffee table?
A common mistake is that if you are putting your diffuser on a wooden table, you need to put it on something and not directly on the natural wood table. You could ruin the table as when the water and oil droplets lands on the table it will leave a mark over time. I bought a clear glass chopping board and put that on my table with the diffuser on top so protecting the table, without taking away the visual impact of the diffuser.
Is it okay to diffuse two blends at the same time – for example Thieves and RC?
Each of blends were blended for a specific reason - so if you mix two blends together you are getting a watered down effect from using them alone – does that make sense? So you are not getting the full benefits of Thieves as you've mixed something with it, and you're not getting the full benefit of the RC as you've mixed something with it – I would recommend you use the blends s they are – don't add anything to them – you will get more benefit if you just alternate the blends rather than mixing them together.
Pets – a small diffuser will fill a 10' x 10' room, a larger diffuser will fill a 16' x 16' room – so the larger the room the larger the diffuser. For optimum results, your diffuser shouldn't be on 24x7. A good recommendation is to diffuse for 30 minutes on followed by 30 minutes off. If a pet doesn't like the smell, the pet will leave the room – that's what animals do!
They are intelligent and will move away if they don't like something – they know instinctively what's good for them or not. My cat is over 20 years old and has lived her whole life with essential oils Just make sure there is an escape route for your pet, and if there isn't then always use the on/off system just mentioned. I would always recommend using a water diffuser if you have pets. Some people use a nebusiser type of diffuser where the essential oils are not diluted at all - they come out neat - so this type of diffuser is not recommended if you have pets.
Cold water diffusing is the mildest form of diffusing so ideal if you have pets.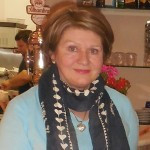 Suzie Webb
Nutrition Consultant & Clinical Aromatherapist
Follow me on social media :