May 20, 2019 10:32 AM Central
Suzanne WEBB WELLNESS
Essential Oils Your Skin Loves
For centuries many cultures have looked to essential oils to enhance their daily lives, perform religious rites, support wellness, and wear as perfumes. Not only are essential oils extremely versatile but many also contain naturally occurring constituents that are practically made for one particular usage: beautifying the skin.
Unlike skin care products that rely on harsh and synthetic ingredients, essential oils use their natural properties to brighten, smooth, and moisturize the appearance of skin in a way that leaves you feeling perfectly pampered.
Check out some skincare favourites to get your glow on!

1. Lavender
Lavender essential oil is the perfect place to start and a must-have in every home. This popular essential oil soothes and nourishes all skin types and is easy to incorporate into your skin care regimen every day.
Add a drop to your hand, mix with facial moisturizer, and treat your skin to a mini facial massage.




Make a basic homemade body scrub by combining coconut oil, sugar, and Lavender essential oil.
Start with 3–4 drops and gradually add more as desired.
Create a spa-like retreat by combining 1 cup Epsom salt and 4 drops Lavender and adding to a hot bath.
Frankincense essential oil has been sought after since ancient times for its many benefits, including its rejuvenating and beautifying properties. Great for all skin types—but especially beneficial for mature complexions—this luxurious oil helps moisturize and smooth the skin.
Boost your skin's radiance by massaging a drop of Frankincense into facial skin after cleansing, followed by applying your regular moisturizers.

Add a few drops to your face cream or body lotion and rub directly into skin.
Massage into the skin on hands and feet after a long day to restore skin's texture.
Great for smoothing and nourishing all skin types, Cedarwood essential oil is a very versatile oil with a rich, woodsy aroma. Because this oil also benefits hair, it's a great choice for nourishing skin on the scalp.
Smooth skin on the face or body by adding a few drops Cedarwood to your favourite lotions.




Add 3–4 drops to a bowl of hot water. Cover your head and the bowl with a towel and breathe deeply and slowly for several minutes to open pores and enjoy the calming aroma. Follow up with a facial massage that includes 1 drop of Cedarwood oil. Mix 5–6 drops of Cedarwood with a small amount of coconut or Argan oil. Massage into your scalp 30–60 minutes before showering, then wash and rinse hair as normal.
I would recommend these are the first 3 essential oils to add to your collection if you intend to start making your own chemical free cosmetics.
If you would like to buy some YL Lavender essential oil, you can do so
here
If you would like to buy some YL Frankincense essential oil, you can do so
here
If you would like to buy some YL Cedarwood essential oil, you can do so
here
Reference: Adapted from a YL blog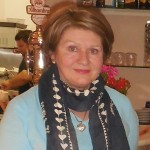 Suzie Webb
Clinical Aromatherapist & Nutrition Consultant
Follow me on social media :