Jul 18, 2019 09:19 AM Central
Suzanne WEBB WELLNESS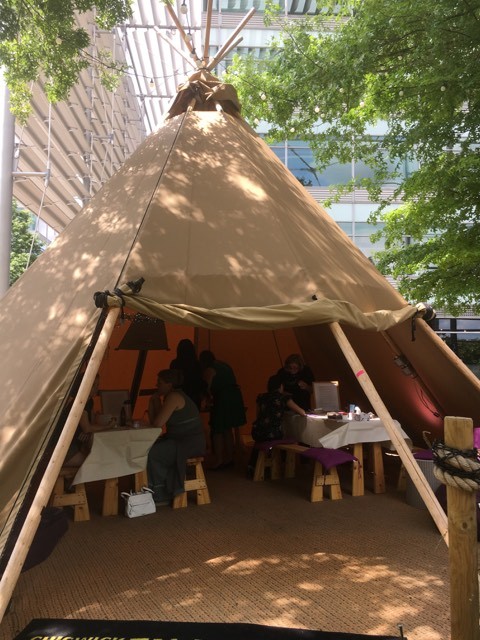 Yes! a Bath Salts event in a Tepee! what fun!
On Friday the 12 July I hosted a Bath Salts Session in the tepee based in Chiswick Business Park - where the Young Living European Headquarters have their offices. We were expecting a few people, probably about 10, but oh my goodness! it tuned into a drop in session and we ended up with over 20 - in a tiny tepee!
Susanna Buss
- head of Education at YL Chiswick - opened the proceedings by informing everyone that it was the 25th Anniversary of YL and explained about the quality of our oils. The day before, 11 July, was
International Essential Oils Day -
so that's what we were celebrating, just a day late!
I started off with some general information about salts, in that Epsom Salts were one of the best to use for bath salts, but to get the maximum benefit from Epsom salts, you had to remain in the tub for at least 20 minutes - and for even more benefit a further 20 minutes. Apparently, the first 20 minutes the body is detoxing and the second 20 minutes the body is absorbing some of the minerals, in particular magnesium from the Epsom Salts. Technically, Epsom Salts are not a salt at all but Magnesium Sulfate.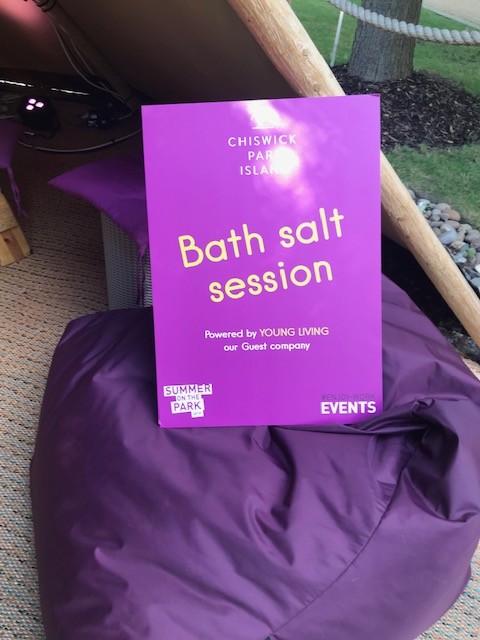 Our first objective was to make a bath salt blend
to nourish body mind and spirit after a long hard day at the office, school or just whenever you need to totally relax and unwind.
The Rule of Thumb
about quantities - only use a
maximum
of 5 drops of essential oil per bath .
Method : In a 4 oz jar, add 3 oz of Epsom Salts, or fine pink Himalayan salts or any fine salts of good quality. To that add 1 oz of vegetable oil - either V6 or coconut, or apricot kernel, something nice. Then add your blend of essential oils. There are so many blends you could choose - for the workshop I chose:
5 Drops of Lavender and
5 Drops of Cedarwood
If there were more time to explain more about the essential oils I would have chosen this luxurious blend (doubling the amount of salts - 20 drops of essential oils are enough for 4 baths at 5 drops per bath).
4 drops of Cedarwood
3 drops of Roman Chamomile
7 drops of Lavender
6 drops of Patchouli
The second formulation I gave the participants was a Morning blend to give you some get up and go on a Monday morning!
5 drops of Cedarwood again -good for grounding both mornings and evenings
5 drops of Orange - for uplifting and calming - (yes some essential oils can uplift and calm)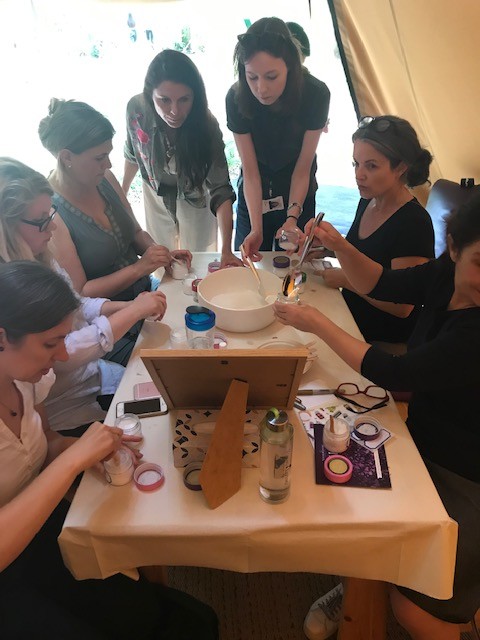 Here the students have filled their jars with the Epsom Salts and are now stirring in their 1 oz of vegetable oil. As water and oil don't mix, it is a good idea to add some vegetable oil as it gives the essential oils something to blend into, otherwise they would just float on top of the water, and this could cause some skin irritation to sensitive skins.
The picture below right shows me explaining about the blend with Susanna Buss looking on.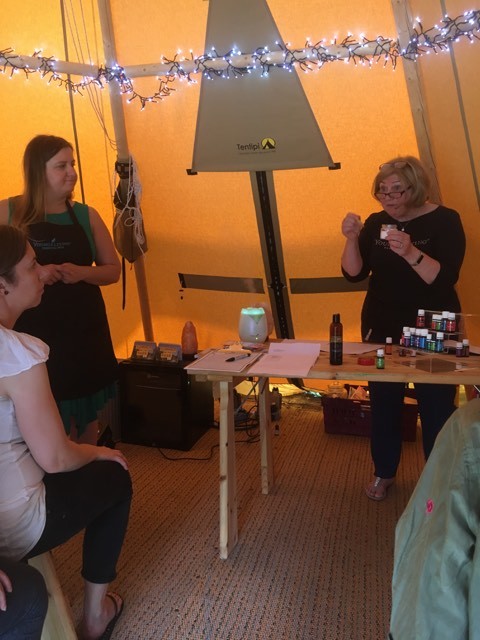 The next 'Make & Take' to be held at Young Living, Chiswick will be on Friday 13 September, 2019 - 5.30pm - 8.30pm - Workshop No. 1 in the 'Make & Take' Series
Please contact me or look under the Events tab for more information.
Suzie Webb
Nutrition Consultant & Clinical Aromatherapist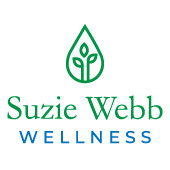 Follow me on social media :