Apr 22, 2020 03:31 PM Central
Suzanne WEBB WELLNESS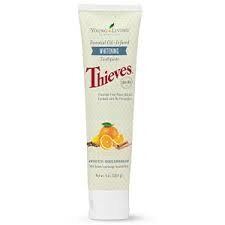 Do you know what's in your toothpaste?
Did you know that many shop bought toothpastes contain harmful chemicals?
Have you ever read the ingredients on a tube of toothpaste? Most shop bought toothpastes contain a chemical called SLS- Sodium Lauryl Sulfate - which is a common ingredient in many different dental care products, including as much at 85% of all toothpastes on the market today.
SLS is also used extensively in other personal care products such as soap, shampoo, moisturisers and many other cosmetic products. The highest risk of using products with SLS is irritation to the eyes, skin, mouth and lungs. For people with sensitive skin, sulfates, of which SLS is one, may also clog pores and cause acne.
SLS is a known skin irritant and can strip the skin of its natural oils which can result in dry skin, irritation and reactions. It can also be very irritating on the eyes It is put into toothpaste as it is the SLS that makes the toothpaste foam.
Some authorities say that these chemicals are in such minuscule amounts that they are harmless, but if you think about it, if you brush your teeth once, twice or three times a day for 40 or 50 years then that minuscule amount adds up to quite a lot of toxins entering your body, which are either stored or your liver has to try to eliminate. I think you are better off without the toxin in the first place.
I'd like to recommend a Ditch and Switch for you - Ditch your shop bought toothpaste and switch to a Young Living one!
The Thieves Aromabright toothpaste contains peppermint and spearmint essential oils and the new Whitening formula contains orange and clove essential oils.
All the Young Living toothpastes are plant-based formulas and fluoride free.
There is also one formulated for children Kidscents - which has a citrus flavour and as with all Young Living products, all the toothpastes are really concentrated so you need the tiniest amount - one tube lasts months!
This is just one of the many small things you can do to start eliminating harmful chemicals from your home and replacing with safe ones.
Here is my Instagram IGTV on this subject
Suzie Webb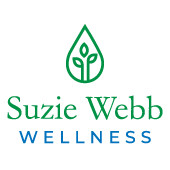 Follow me on social media :