Oct 13, 2019 07:58 AM Central
Suzanne WEBB WELLNESS
At the Young Living European Convention in Brussels last September, there were lots of new products launched for the European market, and one of them was IlluminEyes - which was created with the health of your eyes in mind.
Here is a short (under 2 minutes!) video I made for my IGTV channel for you to hear all about it!
Vitamin A in IlluminEyes contributes to maintain your normal vision (and normal skin).
Formulated with lutein and zeaxanthin, and without synthetic ingredients you just need to take one vegetarian-friendly capsule per day.
This supplement also contains vitamin C to help contribute to the normal function of the immune system, and vitamin E to contribute to the protection of cells from oxidative stress.
As a nutrition consultant a question I'm often asked is:
'do we really need to take supplements or can we get sufficient vitamins & minerals from the food we eat'?
Well the simple short answer is that yes, we should be able to get all we need from the food we eat however, without going into a long complicated answer - we unfortunately cannot get all the nutrients we from our food - for many reasons one being that exported fruit/vegetables are picked before they are ripe and the fruit/vegetables haven't fully developed their vitamins and minerals.
When they are artificially ripened (sometimes weeks later!) they contain a fraction of the nutrients that they should contain had they been able to fully develop naturally on the tree/plant.
Many of the vitamins and antioxidants that improve eyesight naturally are found in common foods, including:
Carrots, kale, spinach, and collard greens (vitamin A and lutein)
Liver (vitamin A), including cod liver oil.
Swiss chard, zucchini, and brussel sprouts (lutein)
Sweet potatoes and butter

(

vitamin A)
So the big question is, do you eat tons of the above foods for the health of your eyes and skin, and just for the best that they contain the all important nutrients, or do you simple take 1 x IlluminEyes supplement a day! I know what I am doing!
Please do not hesitate to contact me if you have any questions on nutrition or supplements.
Suzie Webb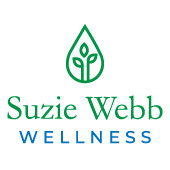 Follow me on social media :