May 29, 2019 07:52 AM Central
Suzanne WEBB WELLNESS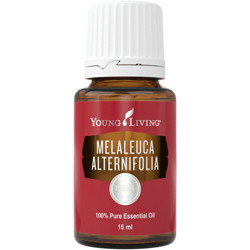 In my last blog we looked at the first 3 essential oils great for skin, Lavender, Frankincense and Cedarwood
and today I am going to share the next three essential oils great for skin. Please don't just read about them - use them!
Traditionally used in skin care products for its cleansing properties, Tea Tree essential oil is great for all skin types but is especially suited for use on oily skin.
Use as a spot treatment by placing a drop on the end of a cotton swab and dabbing lightly onto targeted areas of the face.

Add 1–2 drops to your daily application of shampoo to nourish your scalp. Lather shampoo into hair and scalp, let sit a few minutes while enjoying its cool, tingly sensation, and then rinse
Geranium essential oil is a popular choice to help smooth and tone skin. It has a powerful aroma and if uplifting as well as great for the skin. This essential oil is beneficial for all skin types, but it's especially good for skin that's either oily or dry.
Add a few drops of this essential oil to a DIY face mask or use it during a stress reducing facial massage.




Add 4–5 drops to a water bottle with 2 ounces of water. Spritz lightly over skin for a refreshing, revitalising effect.
If you would like to try the YL Geranium, please click here
Known for its sweet floral fragrance, Ylang Ylang essential oil also helps moisturise and revitalise skin.
This uplifting essential oil is great for all skin types, but it especially benefits dry or mature complexions.
Add 5 drops into 10 mls. of carrier oil, such as V6 Enhanced Vegetable Oil Complex, or some good quality jojoba and incorporate into a relaxing massage at the end of the day.
Add 2–3 drops to your bathwater (in a teaspoon of milk).
Add a few drops to your face cream or body lotion and gently massage into skin.
If you would like to try the YL Ylang Ylang (distilled in Equador!), then please click
here
Reference: Adapted from the Young Living Blog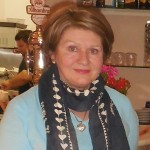 Clinical Aromatherapist, Nutrition Consultant
Follow me on social media :